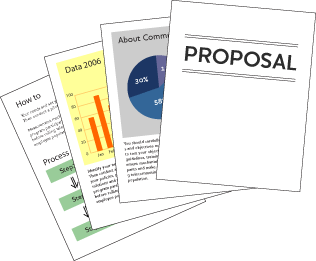 For most event planners, writing a proposal is one of the most challenging parts of your job. When it comes to executing an event, we can do it with our eyes closed, but writing it up in a way that sells a potential client is quite a challenge. Today, I wanted to share my perspective on the most important components of your proposal. If you have other things you like to include, please share them in the comments section and we can use this as a resource for our industry.
Layout Goals
When a client looks to hire an event planner, many times they need your help setting goals and laying out what can be achieved in this event. Whether you are setting potential goals for your client, or reigning in lofty goals, use the proposal to give your client a good idea of what they can expect to accomplish. Of course, ensure that you deliver against these goals and show how you have done that in the program evaluation.
Show Your Unique Value
Why would someone hire you over the thousands of other event planners? Knowing your brand and unique value is the key to securing new business. When you are writing up your proposal, make sure to include this information throughout. Be very straightforward about why hiring you is going to give the client higher value as compared to all of your competitors.
Demonstrate Your Work
Explaining the atmosphere, culture and feel of an event is very difficult using only words. Make sure to leverage images, videos and testimonials to beef up the visual demonstration of your work. If you are pitching an event that you've never done before, make sure you show visually what the event can look like. Of course, you need to deliver above and beyond anything you show in your proposal so make sure that the images are true to who you are. Doing this helps the client get a great picture of what you are going to do for their events, and makes their decision to hire you that much easier.